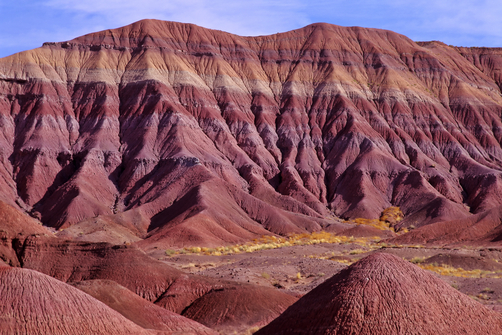 One of the Petrified Forest's most breathtaking scenes is the Painted Desert. The Painted Desert is an expanse of badlands, hills, and mesas. Stretching over 160 miles, it starts about 30 miles north of Cameron, Arizona to about 26 miles east of Holbrook, Arizona. The Painted Desert got its name for its multitude of vibrant colors of reds, oranges, and pinks. This variety of colors is caused by the varying mineral content as well as the rate at which they are laid.
The Painted Desert Inn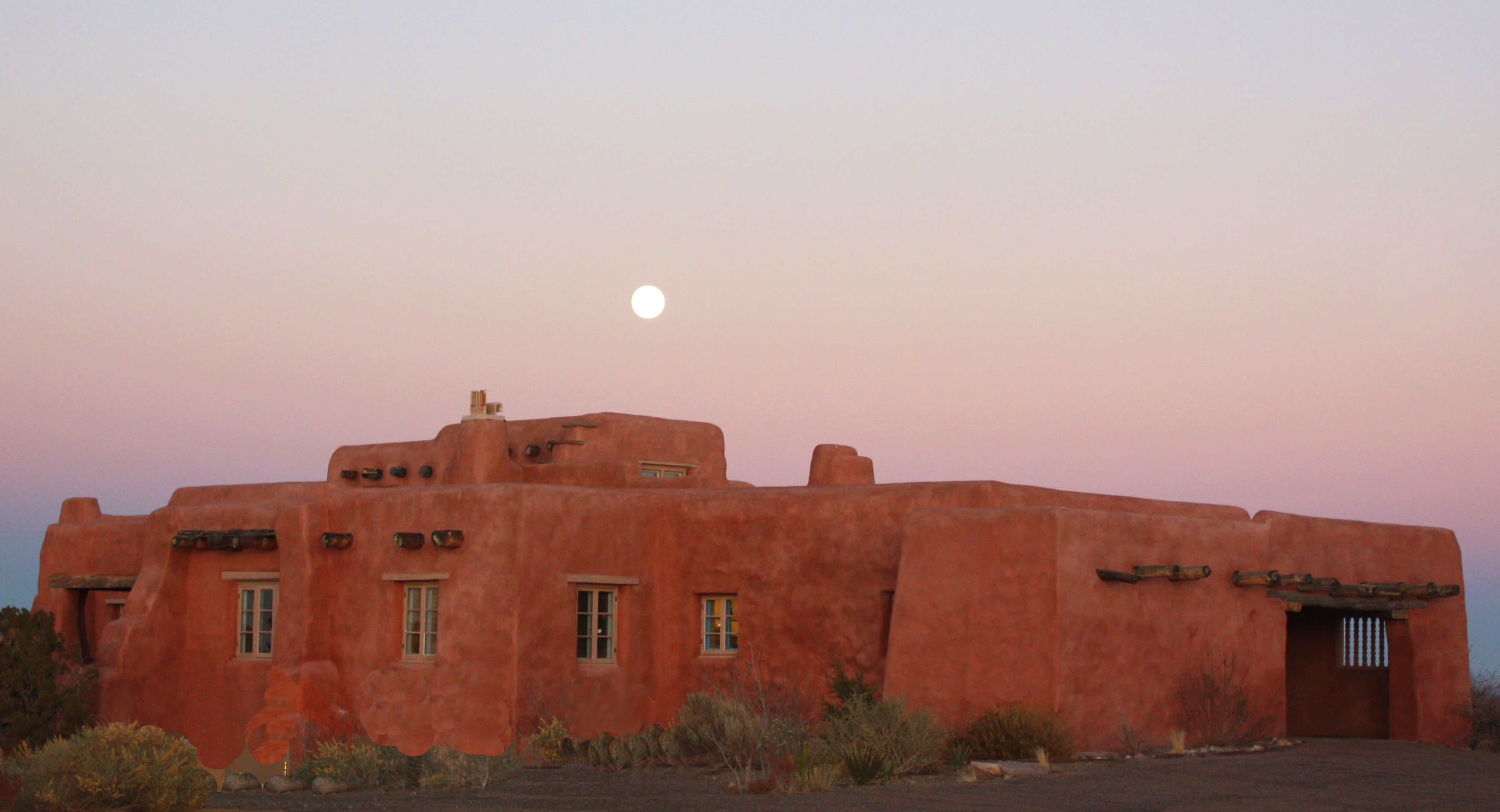 Many tourist sites have been established around this area, however one of the most special places would be the Painted Desert Inn. Built in 1924 by Herbert Lore, the inn is located on a mesa overlooking the Painted Desert. In 1936 it was purchased by the National Monument and in 1947 the Fred Harvey Company took the inn under its own management. The inn was closed in 1963 after Interstate 40 replaced Route 66 and it wasn't until 27 years later that the inn was restored upon being placed on the National Register of Historic Places. Although the inn was originally built to serve as a lodging facility, it is now used as a gift shop and book store for tourists.



Credit to the following sites:
http://www.nps.gov/nr/travel/route66/painted_desert_inn_navajo.html
http://www.arizona-leisure.com/painted-desert.html
http://www.scienceviews.com/parks/painteddesert.html
http://www.nationalgeographicstock.com/ngsimages/explore/explorecomp.jsf?xsys=SE&id=1076030
http://www.dwfestival.com/places/painted-desert/
http://coffeyhaus.blogspot.com/2011/08/road-trip-2011-things-we-saw-before-we.html