Wildlife
From big to small, predator to prey, there are lots of animals in Yosemite! Some animals you're likely to see on a trip would include the California ground squirrel, western grey squirrel, and mule deer. Some other animals to see if you're lucky would be coyotes and mountain lions. Yosemite is also home to peregrine falcons, bighorn sheep, and golden eagles, all of which were previously endangered but have survived well since introduction to this California region.
Fishing is a favorite pastime for many who visit Yosemite. Fishing regulations for the park follow those set throughout California. This includes the requirement that people 16 or older have a valid California fishing license. The season for stream/river fishing begins on the last Saturday in April and continues through November 15. The only exception is Frog Creek near Lake Eleanor, where fishing season does not open until June 15 to protect spawning rainbow trout.
It's important to note that some of the more endangered fish species will have heavier fishing limits. For example in the Tuolumne River, trout is limited to two a day.

&nbsp&nbsp&nbsp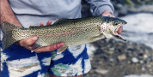 &nbsp&nbsp&nbsp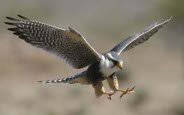 &nbsp&nbsp&nbsp